A summary of our Season
Stealth Panther Robotics traveled to competitions in Kansas City, Iowa, and Wisconsin. At the Heartland Regional, in Kansas City, our team was chosen by the 8th place alliance to compete in the quarterfinals. At the Iowa regional we were the captain of the 4th ranked alliance. We won the regional with teams 1156, Under Control from Brazil, and 6025, Adroit Androids from Turkey as our alliance partners. At the Seven Rivers Regional in Wisconsin we advanced to the quarterfinals with the 7th seed alliance. With our ticket to Worlds from the Iowa Regional, we advanced to the quarterfinals with the 8th seed alliance. Our final competition for this season is the Missouri State Invitational where we will captain the 6th seed alliance. Come see us "POWER UP" June 9th at the Liberty High School!!!
Upcoming Events
Missouri State Championship
​
Team 6424 has been invited to the Missouri State Invitational Competition. Come watch us June 9th captain the 6th seed alliance, and get ready to "POWER UP"!
Recent Events
2018
Heartland Regional Kansas City, MO

Iowa Regional Cedar Falls, IA

Seven Rivers Regional La Crosse, WI

FIRST Championship - Houston

Sponsors
Our Sponsors Include: Knob Noster School District, Edmentum, Northrop Grumman, The Whiteman Spouses Club, Central Logos, CMCCU, C & C Pro Paint, and DoDSTEM
Special Thanks To: Whiteman Air Force Base

Powered by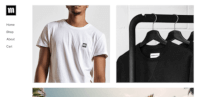 Create your own unique website with customizable templates.